2020 Commodore Astro Creations Singlewide Model 1AS025V. Indigo exterior with white shutters. 2 bedrooms and 2 baths 16 X 72.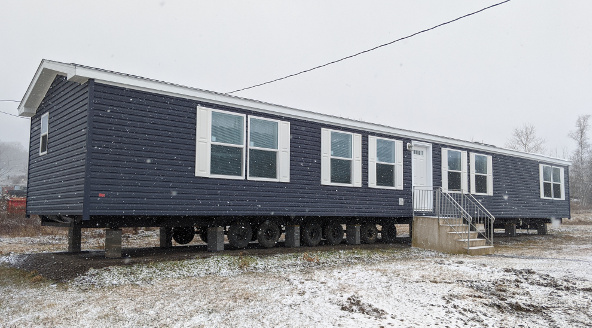 Floor Plans

Standard Features
Options: 2 Adjustable outrigger blocking
Stretch 14′ w to 16′ w
Perimeter heat 60′ and over
Ext. furance stack
40 gallon electric water heater with pan
Water shut offs t/o
Rear 9 lite fiberglass door
Upgrade fiberglass door on front
1 front storm door
24 x 36 window master bath
Skylight in bath #2
30lb roof load 24″ o.c.
Paddle fan w/light installed
Nook light
2 bedroom Ceiling lights
2 carbon monoxide detectors
Architectural shingles
Market square upgrade siding (indigo)
Dishwasher installed
Backsplash t/o
2 light bath light in master bath
30 x 54 fiberglass shower ipo tub
2nd bath 60″ fiberglass shower tub
2 china sinks t/o
Util. rm. 30″ Bench
2 framed mirror over lav nickel bath #1 and bath #2
Island IB-95
2-10 Home Buyers Warranty
Wrapped under cabinet moulding in kitchen
White moulding pkg t/o
Energy star
Credit for energy star
Lumber surcharge
Contact Us About This Model 607-693-1364